Hey guys! There are so many awesome entries for you all to gobble up, and some of you have reached out to us on Twitter with some very valid questions, so I've updated the rules. I apologize for not anticipating these in advance! Changes have been highlighted in
red
.
There's still time to enter - 11 days left to submit your entry!
Entries must be submitted by the end of Sunday evening, November 25th 2012.
Judging takes place / polls open to choose Most Scandalous Location November 26th - December 7th
Winners will be revealed on Saturday, December 8th, 2012.
There will be a 1st & 2nd place winner chosen by the judges. Contest hosts will pick their favorite, and the public will have a chance to vote for the fic with the Most Scandalous Location.
1st & 2nd place will receive a banner made by forthelongestday and will be featured onTwiVdFicRecs and The Library. Most Scandalous Location and Hosts' Choices will receive bragging rights and will be featured on the sites listed above also.
*4 awards in total.
*Winners who receive a banner must give credit to its maker wherever you post it. No Exceptions.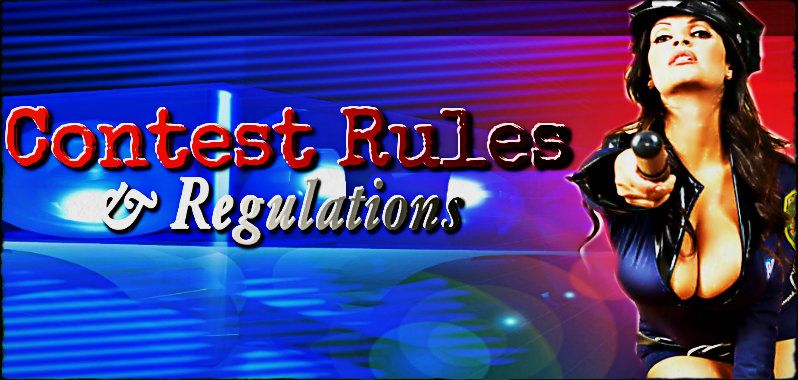 Entries must be Twilight M rated One-Shots depicting sexual acts in public. The theme of this contest is Public Sex so...

.

Authors are limited to 2 entries. Collaborations are welcome, however if two authors go in and submit one story together, that counts as one entry each.
Any pairing combination welcome. Emmett/Edward, Paul/Rosalie... whoever you want to write about, just keep it to known Twilight Characters.
Twilight fanfiction only. This is a twilight ff contest, don't submit a Vampire Diaries entry. Just saying...
Length must be between 1,500 and 10,000 words. This excludes mandatory head info that must be included at the top of each story:
Entry for Public Lovin Fanfiction Contest hosted by
GossipLips , JandMsMommy, and MissJanuary
- PublicLovinFanfictionContest dot blogspot dot com
-
Must stay a one- shot until the end of the contest.

Story may be continued and expanded one week after winners are announced December 8th 2012.
Entries must be posted to fanfiction.net. This way PublicLovin can add your story to their ff.net profile.
No outtakes or such from another posted story. All stories need to be new and original.
Contestants must be 18+ (NO EXCEPTION) Hosts will be validating each entry to ensure that all parties are in compliance. When you submit a entry into the competition you are stating that you are older than 18.
No rape/incest stories. Everyone involved must be consensual, unrelated parties.
Hosts and Judges may not enter.
All fics MUST be beta'd. Project Team Beta and Sparkly Red Pen are great places to check if you don't already have a beta.
Please do not ask other websites to rec your entry until a week after winners have been announced on December 8th. Winners will be showcased on TwiVDFicRecs and The Library at Anna Crosswell Creations.

You may tease your story in a camp fire on A Different Forest or other sites if you are the one posting it, and you can promite your fic on Twitter, but no banners should be posted since winners will be provided with a banner by Forthelongestday

DO NOT post your FULL story anywhere else except FF.net until a week after winners are announced December 8th.

IF YOU HAVE ANY QUESTIONS, PLEASE ASK BY TWEET OR EMAIL
----------x----------
How to Enter
Read the rules
Post your beta'd entry to Fanfiction.net.
Fill out the entry form by clicking the below.
You will receive an email from the site letting you know when your story has been validated and promoted on the site and twitter.